June 2020
CRISIS STRATEGY
5 Fatal Flaws of Virtual Events – and How to Avoid Them
As a result of the coronavirus pandemic, by now, you have either cancelled or rescheduled your 2020 live event, are keeping a close watch on it as the date nears, or decided to launch a new virtual or hybrid event. Regardless of which of these options you're pursuing, you will need to have the capabilities to deliver a virtual event in the future, and most likely forevermore.
Author: Don Neal
Source: PCMA Convene
Market Virtual Education Programs Carefully and Caringly Right Now
Nothing is going as planned. You can't market virtual education programs like you anticipated earlier this year. Members and customers' lives, needs, and interests have changed. Their pain points have changed, and their budgets have changed.
Your budget has probably changed too. Yet, your association's need for revenue is greater than ever.
Source: Top Class
How Fast Can a Conference Switch to Virtual?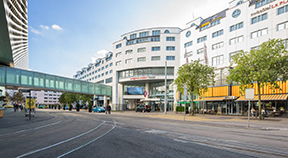 One of Congress Center Basel (CCB) major events, SAP NOW, managed to switch to virtual reality with the aid of CCB in record time. This past March, the two-day customer events for software manufacturers received around 3,500 registrations from partners and customers and had already planned an interesting programme with important speakers, which helped make the decision for the switch to virtual in just ten days.
Source: Boardroom
LIFE EVENTS
What It Takes to Host a Face-to-Face Event During the Pandemic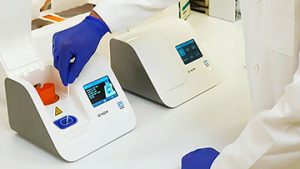 What could in-person meetings during the time of COVID-19 – meaning there is no vaccine or effective treatment yet available – look like? Bradley Metrock has a clear picture, and it involves a list of protocols, including that all participants signing a waiver that releases the event organizer from liability should anyone get sick, an initial COVID-19 test and then daily temperature checks, the wearing of masks, enforced social distancing, and the use of an on-site medical room for any attendees who start coughing or exhibit other viral symptoms.
Author: Paul Bergeron
Source: PCMA Convene
Live events could become more like TV shows
Hybrid events will lead to different formats gaining popularity after the pandemic, says Helen Mok at Jack Morton China.
Source: C&IT
SPONSORSHIP
How Virtual Events Help Chapters Recover Sponsorship Revenue from Cancelled Events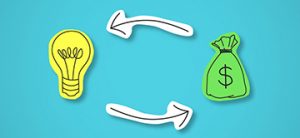 It's not an exaggeration to say that nearly everyone in the association community is freaked out by the financial impact of the coronavirus crisis. A recent Partnership Professionals Network (PPN) survey found that 82% of respondents are extremely or very concerned that COVID-19 will result in less sponsorship revenue for their organization because of canceled events.
Source: billhighway
How to Deliver Marketing ROI to Your Virtual Event Sponsors & Exhibitors
One of the biggest concerns about replacing an in-person event with a virtual event is recapturing sponsor and exhibitor revenue. Somehow you must convince sponsors and exhibitors that they will see a return on their marketing investment.
You prove ROI by showing them how to achieve their marketing goals in your virtual venue—the same strategy you'd use with sponsors and exhibitors at in-person events.
Source: MemberSuite
Sponsorship Opportunities for Digital Events
How can digital events create sponsorship opportunities like the 2nd AAT-AD/PD Focus Meeting 2020 did? Event planners explored the topic in a recent PCMA Catalyst forum post.
Author: Convene Editors
Source: PCMA Convene
Videos for Download
PCAAE e-Forum on "Associations: Threats and Opportunities Amidst the Pandemic"
May 27 PCAAE Webinar (Associations-Threats and Opportunities)
PCAAE Infographic, "We are Stronger Together!"
BUSINESS MIRROR COLUMN
DSRO–From defense to offense during times of disruption
4 'Ps': Pathways to a turnaround
WFH for associations? The pros and cons
UPCOMING EVENTS
REGISTER HERE!
Subscribe to receive our monthly newsletter
2nd Floor, Skyland Plaza Senator Gil Puyat Avenue 1200, Makati, Metro Manila
Connect with us!
© 2020. Philippine Council of Associations and Association Executives. All rights reserved.