July 2020
CHANGE
Three Ways to Embrace Change in Uncertain Times
Your comfort with change has a role to play in your ability to navigate uncertainty. Here are three strategies for managing change that can help you gain some peace of mind and improve your focus as COVID-19 continues to disrupt life and work.
Source: ASAE
HUMAN RESOURCES
5 tips to stay motivated when working remotely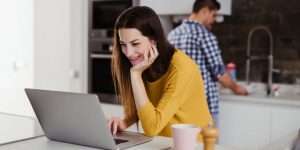 Recent surveys from Pearson indicate that others are experiencing challenges as well. In March, 81% of Americans agreed that remote work is just as good as office work, but that number is down 16 percentage points in the April survey. Satisfaction levels have also gone down as the pandemic stretches on: in March 93% reported being satisfied with their work from home experience, but that dropped to 82% reporting satisfaction in April. Here are five tips for how to stay motivated when working remotely based on that research and my own experiences.
Source: Pearson
EVENT TECHNOLOGY
Event tech in times of Covid
Try these six digital solutions to the current coronavirus restrictions on organising live business events, meetings and event venue tours.
Source: Mix Magazine Digital Updates / Martin Donovan
CONTENT CURATION
What is Content Curation?
Associations use the term "content curation" frequently, but to quote the great Inigo Montoya: "You keep using that word. I do not think it means what you think it means." Many times, when we're using the term "content curation," what we actually mean is "aggregation." That is, pulling together a list of related links. That is helpful for your members, in that you've at least reduced the number of pieces of information they should be paying attention to. But it's shallow, and you can do so much more to help them. Museums curate artifacts. Associations curate information.
Author: Elizabeth Weaver Engel, CAE
Source: Spark Consulting
VIRTUAL EVENTS
How to deliver successful virtual events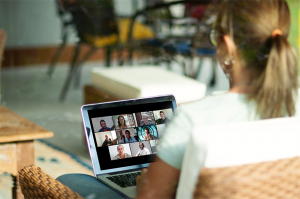 Even before the world turned upside down, you may have thought about the benefits of virtual events – cost savings, ability to scale, data capture – pandemic proof. Virtual events are, for now, the main option. So, how can you best go about delivering successful virtual events? Here are some instant hints and tips – and you'll find a link to the most excellent The Ultimate Guide to Virtual Events at the end, for a deeper dive.
Source: C&IT
How to monetise virtual events
For the vast majority of these organisations, running an entirely virtual event is a new challenge. What's more, many event organisers are unable to use previous sales strategies based on physical footfall. Here's how this challenge can be addressed to help with the monetisation of virtual events.
Author: Jen Laloup
Source: C&IT
VIRTUAL NETWORKING
What 'networking 2.0' might look like
The event sector is built around networking, whether a conference, product launch or meeting with suppliers. We shake hands, exchange ideas and share knowledge and the two-metre distancing rule is sure to have an impact on how networking takes place.
Author: Mark Williams
Source: C&IT
CASE STUDIES
When Cancelling Doesn't Feel Like the Right Thing to Do
The American Association of Suicidology was in a tough spot when the pandemic threatened to stop its annual meeting. Here's how being transparent and focusing on engagement helped turned things around.
Author: Barbara Palmer
Source: PCMA Convene
Videos for Download
The Ultimate Guide to Virtual Events by CVent
The Ultimate Guide to Virtual Events by CVent
How COVID-19 is changing the business events industry
BUSINESS MIRROR COLUMN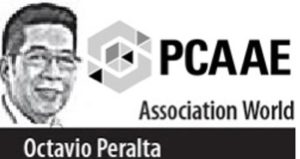 A trust-building framework for associations
All-star cast on association membership
Pandemic management strategy for associations
A blast into the virtual space of online events
Subscribe to receive our monthly newsletter
2nd Floor, Skyland Plaza Senator Gil Puyat Avenue 1200, Makati, Metro Manila
Connect with us!
© 2020. Philippine Council of Associations and Association Executives. All rights reserved.