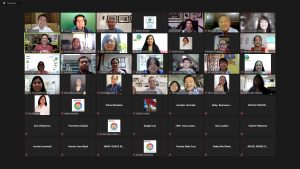 PCAAE organized a motivational webinar entitled, "Champion's Mindset: How to Win in a Time of Crisis" on June 10, 2021which featured as speaker, Bo Sanchez, with 67 participants attending.
Bro. Bo, a bestselling author, ministry builder, preacher and entrepreneur, presented 8 "actions" to consider to have the heart, mindset, and passion of a champion, as follows: (1) give yourself a gift (2) dream you dream (3) rise to a rhythm (4) manage your (social) media (5) build your body (6) focus on your family (7) serve the suffering and (8) soar your spirit.
This webinar is part of a series of monthly online learning sessions for association leaders and professionals, the aim of which is to provide participants with insights from thought leaders and motivational speakers as well as update them on current trends and practical tools to further improve their work in providing service to their members.
For more details on this webinar as well as previous and forthcoming webinars, please email Sandy Lim at sandylim@adfiap.org