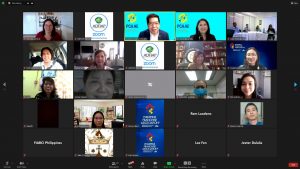 PCAAE in cooperation with Australia's Strategic Membership Solutions (SMS) held a successful and highly-rated webinar on "Reshaping Associations: The Impact of the Pandemic on Membership Models."
The virtual event, attended by 33 participants, featured Ms. Belinda Moore, Director at SMS as speaker. Belinda, who has spent over 25 years working with associations and other non-profits around Australia and New Zealand, specialises in strategic planning, membership, and revenue generation.
The session covered major factors impacting change and how different associations are adapting their membership models to the new operating environment.
The webinar is part of a series of monthly online learning sessions for association leaders and professionals, themed, "Association Pathways to a Turnaround." The aim is to provide participants with insights from fellow association leaders as well as update them on current trends and practical tools to further improve their work in providing service to their members.
For more information on this event, please email sandylim@adfiap.org