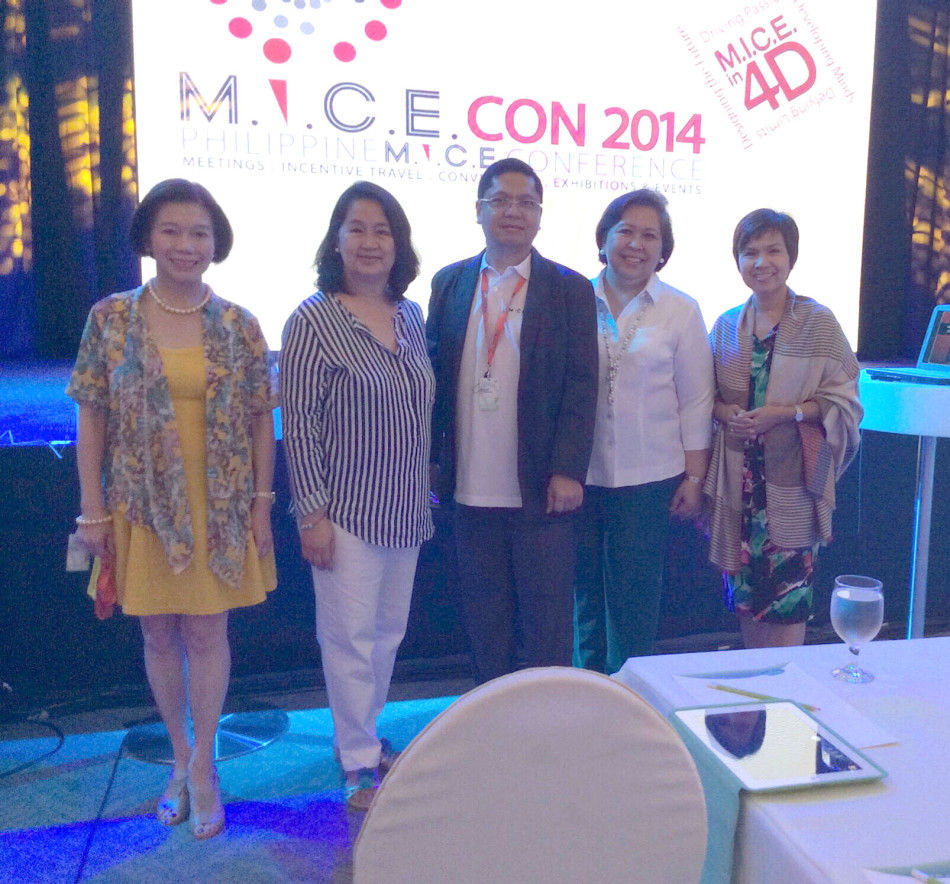 On invitation by the Philippine Department of Tourism and as part of its mainstreaming and visibility initiatives, PCAAE, attended the "Meetings, Incentive Travel Conventions, Exhibition/Event Conference" (MICE CON) held on June 4-7, 2014 at the Fontana Springs Leisure Parks in Clark, Pampanga, Philippines. PCAAE was represented in the event by its Board of Trustees, Ms. Cora Conde, Vice-Chair, Ms. Emy Chavez,President, together with Ms.Cecille Ibarra, Ms. Arlene Orencia, and Mr. Enrique Florencio.
The PCAAE delegation participated in town hall meetings and shared the Association's experiences in event management and organizations, and also provided insights during the focus group discussion on what should be the 2020 vision for the Philippine MICE Industry. The three-day event also tackled sessions on various topics and interest like issues and trend in travel and tourism, special events, innovative tools for events and membership management and MICE marketing.
This year's MICE CON was attended by over 500 local and foreign delegates. This annual event has been a continuing platform bringing associations together to share best practices, introduce innovative ideas and provide encouragement and inspiration to achieve their respective goals.